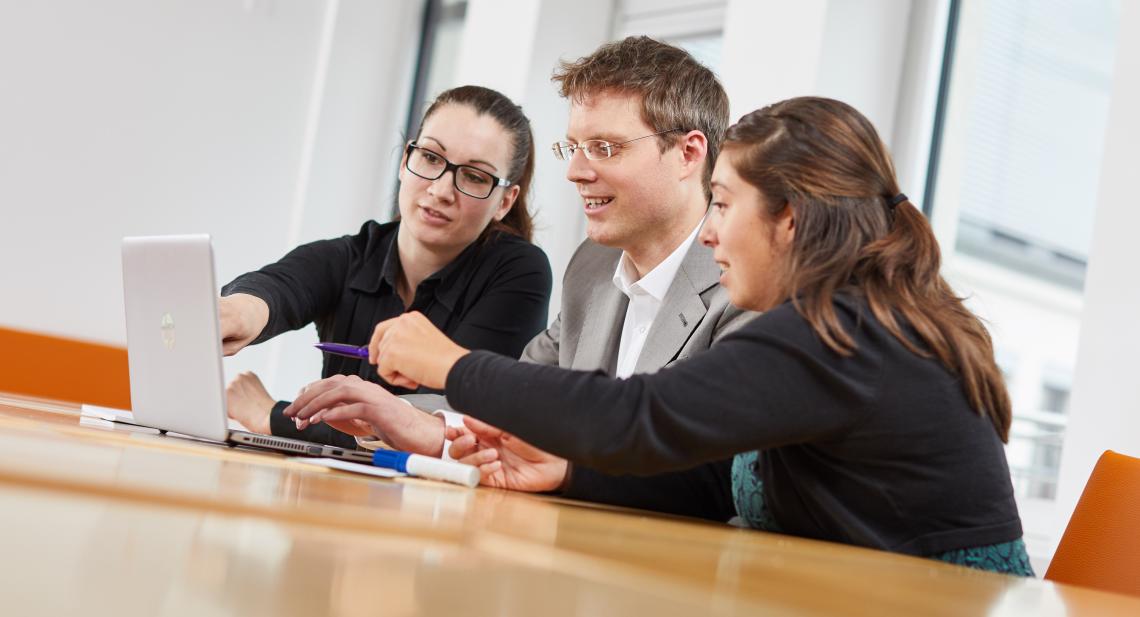 At VDI/VDE-IT, you can expect exciting, meaningful work and an outstanding team. Our team consists of more than 800 experts in various fields – including natural sciences, economics, social sciences, engineering, humanities and law – as well as specialists with international expertise. Our team includes well-established, experienced professionals as well as younger recruits with fresh ideas.
As a new employee, you will be able to learn from your colleagues and our discussions will be enriched by your knowledge. In our interdisciplinary projects, we work together to design technical and structural innovations and we see these innovations through on their journey to becoming future-proof solutions.
We are a long-established company whose structure is constantly evolving. This makes us a reliable partner for our clients and it also has a noticeable impact on the way we do things internally. Our employees particularly value our professionalism, the way we work on an equal footing, the topicality of the subject matter and our partnerships with political entities.