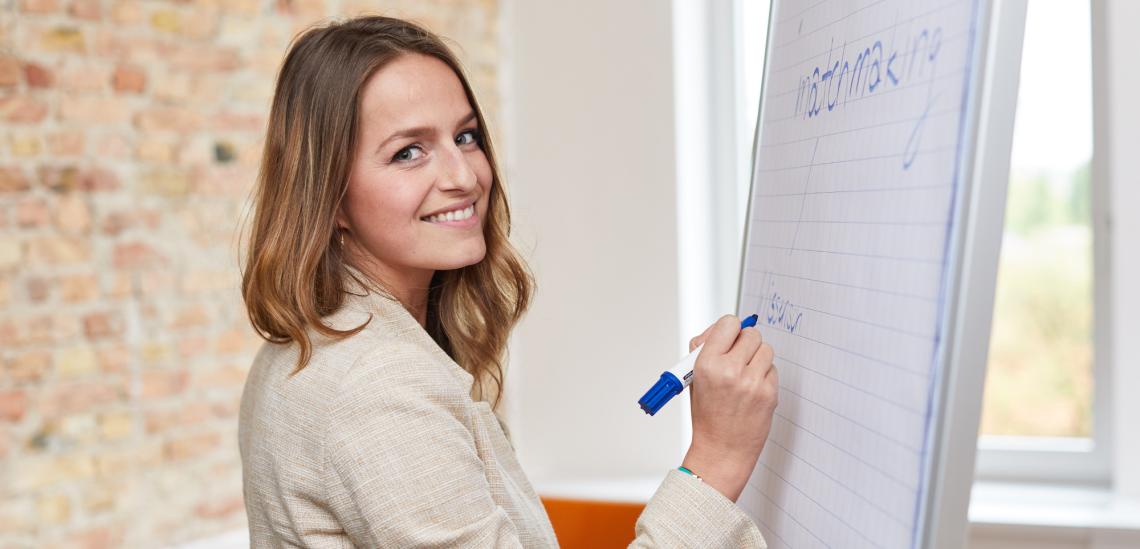 We work in a service-oriented, project-focussed way and with high levels of expertise in order to help our clients implement their projects. Our work centres around analysing, organising and funding innovation and technology. In these activities, we rely on strong, fruitful partnerships with representatives from the political and scientific spheres, from industry and from government bodies. We want excellent outcomes and we set high quality standards for our work.
Our maxim
Communicate clearly. Act decisively. Be courageous!
We...
help clients and partners to implement their innovation policy objectives.
consult, inform, appraise and guide them at every stage of the project.
implement programmes for research, innovation and education on behalf of our clients.
evaluate systems and instruments for innovation.
pay special attention to the development of mid-sized companies in the industrial sector and we provide ideas for designing political funding measures.
are an intermediary between the spheres of politics, research, development and application.
promote international collaboration in both the scientific and the private sector, especially within Europe.
develop custom solutions for our clients
are open-minded and inquisitive and we provide ideas for developing new, creative services.
The central aspects here are an effective academic system, innovative technologies and societal blueprints, all of which have a positive impact on social and economic development.
We address a broad range of subject matters, including electronics research, IT security, interactions between humans and technology, health science and higher education.
You can find out more about these areas in our portfolio of topics.
Plenty of variety and responsibility – and bureaucracy
Meetings, client visits, conferences, symposia, discussions – many people expect that this is what working for us involves. Our consultants do in fact spend some of their time in this way.
Then again, there is also the paperwork – applications, notifications and project documents all need to be checked and there are processes to be managed and documented. Although the Administrative Project Management department specialises in dealing with these aspects, the scientific assistants do some of these tasks as well. The coordination phases of projects can sometimes be very time-consuming and sometimes it falls on you to be the bearer of bad news – for example, if a funding application has been rejected or if it is not possible to implement a project.
Working at VDI/VDE-IT involves a balance of exciting subject matter and administrative tasks. You develop insights into the various research and development processes, you guide the client through the implementation phase and you hold a great deal of responsibility. In order to achieve this, we need to be exceptionally well-organised. We also need to be constantly analysing, documenting and optimising our workflows and we must be able to account for every cent of spending.
From within our ten departments and six cross sectoral departments, we can put together the ideal team of experts to tackle any challenge. Furthermore, we have offices in five cities across Germany – Berlin, Munich, Dresden, Stuttgart and Bonn – which means we are in close proximity to our clients.