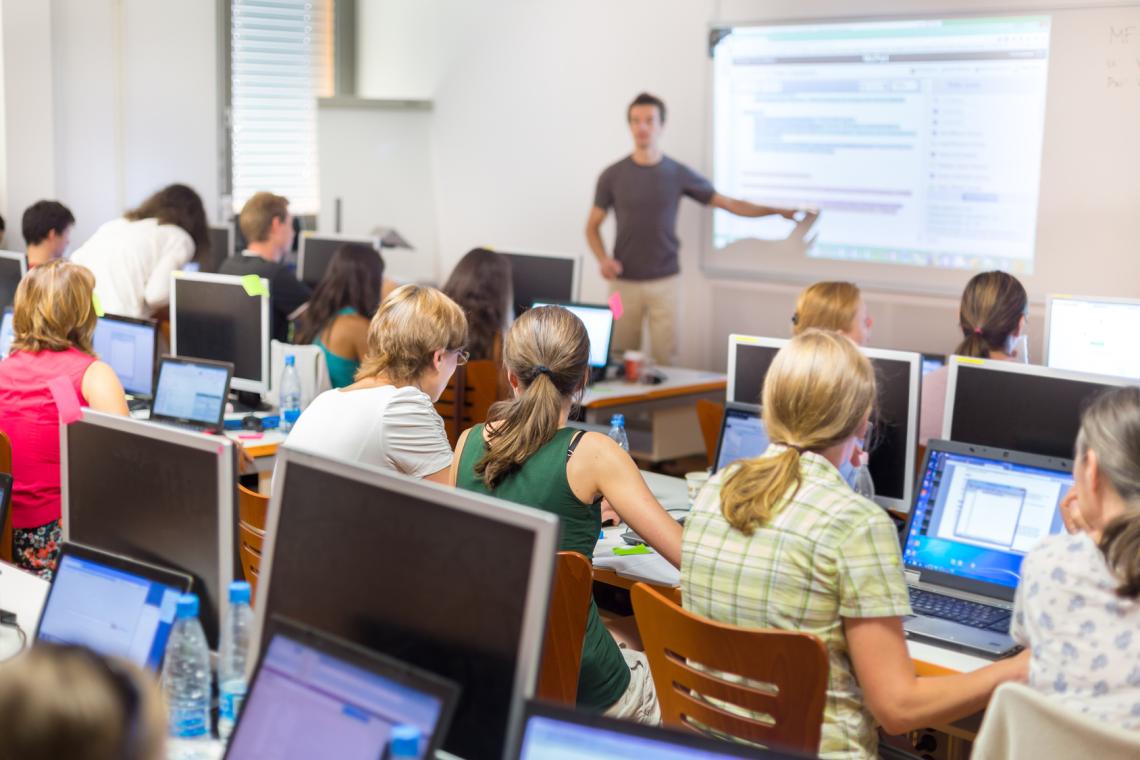 Education and science are the foundations of all innovations – regardless of whether they are economic innovations more strictly speaking or social innovations in the broader sense.
Science produces know-how and inventions which can lead to new products and technological processes but also to new forms of work, social cohabitation and learning.
Vocational Training and University Education
Education enables social participation and social mobility and contributes to personal prosperity. It is hence particularly important to us to participate in education and to open educational institutions to new target groups. One aspect of this is the penetrability between vocational training and university education. A second aspect affects continuing education – particularly scientific advanced education – which is supposed to offer new options for reorientation and continued development beyond the curriculum vitae. Scientific continuing education is supposed to be intended for persons who already have their first university diploma as well as also such persons – with professional qualifications – who would like to acquire their first university diploma in this manner.
The vocational training – particularly the dual system of vocational training characteristic for Germany – contributes substantially to successful employment market integration and to the innovativeness of companies. At the same time, university education is becoming more and more important, for example, through "scientification" and professionalisation of activities. It remains a challenge to repeatedly keep vocational training and university education in a synergistic relationship.
Digital Science and Research
In addition to large equipment and research buildings, research infrastructures also include digital infrastructures such as research networks, social networks for research activities and research data centres.
In this regard, changes caused by digitalisation also increasingly affect core functions of universities in the aforementioned areas of research (e.g. use of research data centres, big data and text mining as research methods), teaching (e.g. MOOCs, virtual laboratories) and administration (e.g. campus management systems, IT governance). The design of this digitalisation system will decisively influence the overall performance of universities and the scientific system.
Junior Scientific Personnel
An additional essential pre-requisite of the future performance of universities is the acquisition and development of junior scientific personnel. In this context, universities also act as employers who must ensure that their employees have appropriate working and developing conditions. In this regard, transparent paths to a scientific career are an important aspect for transitioning from science to other employment sectors (e.g. business, administration).
Education, Research and Innovation
Future developments in the education and research segments should produce – in the terms of the 'Knowledge Triangle' – even stronger synergies between the functions of 'research', 'education' and 'innovation'. Examples of this are the continuing education formats (work-based learning, research-based learning) which have been integrated into innovation or research projects.
What We Do
We support our customers and principals during project promotion which focuses on the institutions of the educational and scientific system and support innovations in the educational and scientific system through studies, analyses, scientific reports and evaluations.