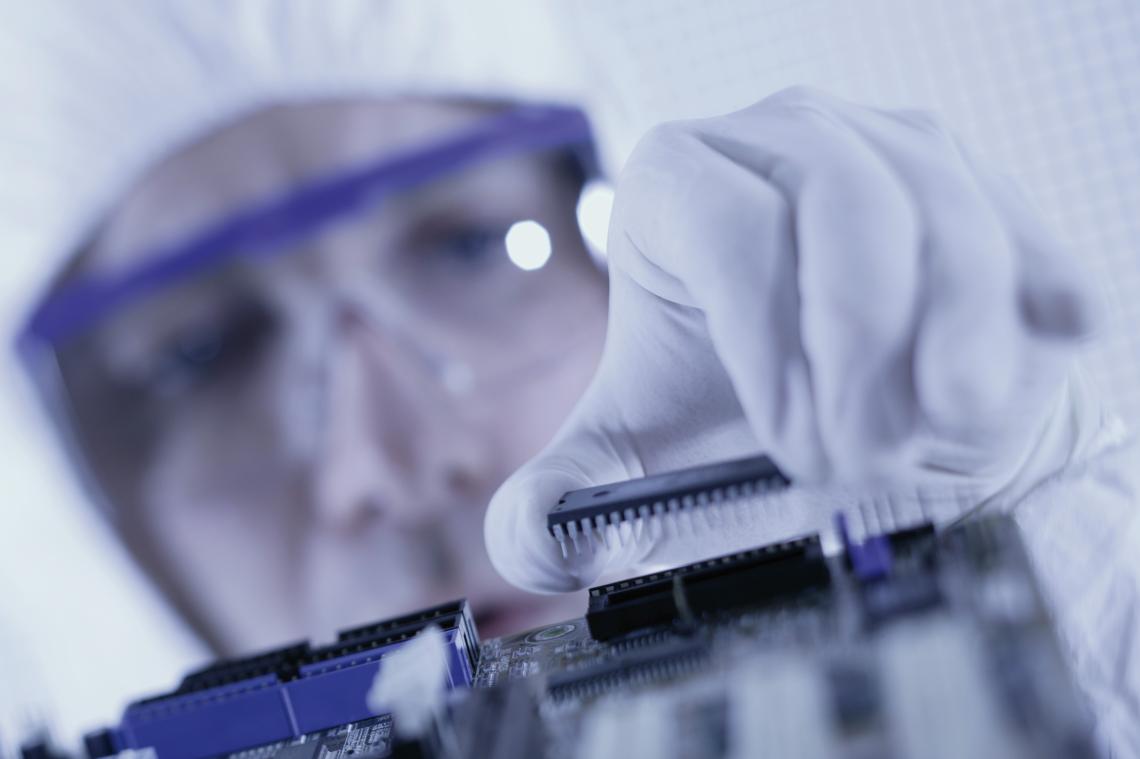 Die VDI/VDE-IT hat zum 01. September 2021 die Projektträgerschaft für Fördermaßnahmen des Bundesministeriums für Wirtschaft und Klimaschutz (BMWK) in den Bereichen Mikroelektronik und Kommunikationstechnologien übernommen. Erste Maßnahme in der Projektträgerschaft ist die Vorbereitung des geplanten europäischen IPCEI für Mikroelektronik und Kommunikationstechnologien. Das Projekt schließt damit nahtlos an das sogenannte IPCEI Mikroelektronik an, welches als europäisches Großprojekt in den vergangenen drei Jahren die Halbleiterkompetenz in Deutschland und Europa wesentlich vorangebracht hat. Auch hier hat die VDI/VDE-IT das BMWi aktiv als Projektträger unterstützt.
Im neuen Projekt stehen mit der Mikroelektronik und deren Vernetzung durch Kommunikationstechnologien die Querschnittstechnologien unserer Zeit im Fokus. Es ist kaum mehr möglich, Wirtschaftszweige zu finden, die nicht direkt oder indirekt darauf angewiesen sind. Mikroelektronik und Kommunikationstechnologien sind wirtschaftspolitisch entscheidende Faktoren für die Wirtschaftskraft, aber auch für die Innovationsfähigkeit Deutschlands.
Ziel des aktuellen "Important Project of Common European Interest" (IPCEI) und der darüberhinausgehenden Maßnahmen des BMWi ist es, die Wettbewerbsfähigkeit Deutschlands und Europas auf dem internationalen Markt zu stärken und mehr digitale Souveränität zu erlangen. Unter dem Motto "Safety, Security, Sustainabiltiy and Sovereignty" plant das BMWi Industrievorhaben zu fördern, um ein zukunftsfähiges Ökosystem der Halbleiterbranche zu schaffen.
Die VDI/VDE-IT unterstützt das BMWK dabei sowohl mit fachlicher als auch administrativer Expertise.