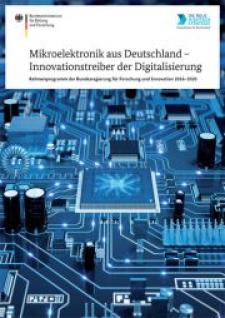 Microelectronics is making a decisive contribution to the advancement of Germany's innovative potential. As a leading industrial nation, we will continue to require comprehensive electronics expertise in research and industry in the future.
With the Framework Programme, the Federal Government is also supporting the European Commission's Strategy for Micro- and Nanoelectronic Components and Systems of May 2013. This strategy aims to significantly increase value creation in the European electronics sector by 2025.
One of the targets is to transform new research findings into innovations that can then be rapidly applied in microelectronics sectors in Europe. Research is thus focusing on value-added chains ranging from microelectronics through to the strong user
sectors in Germany and Europe.