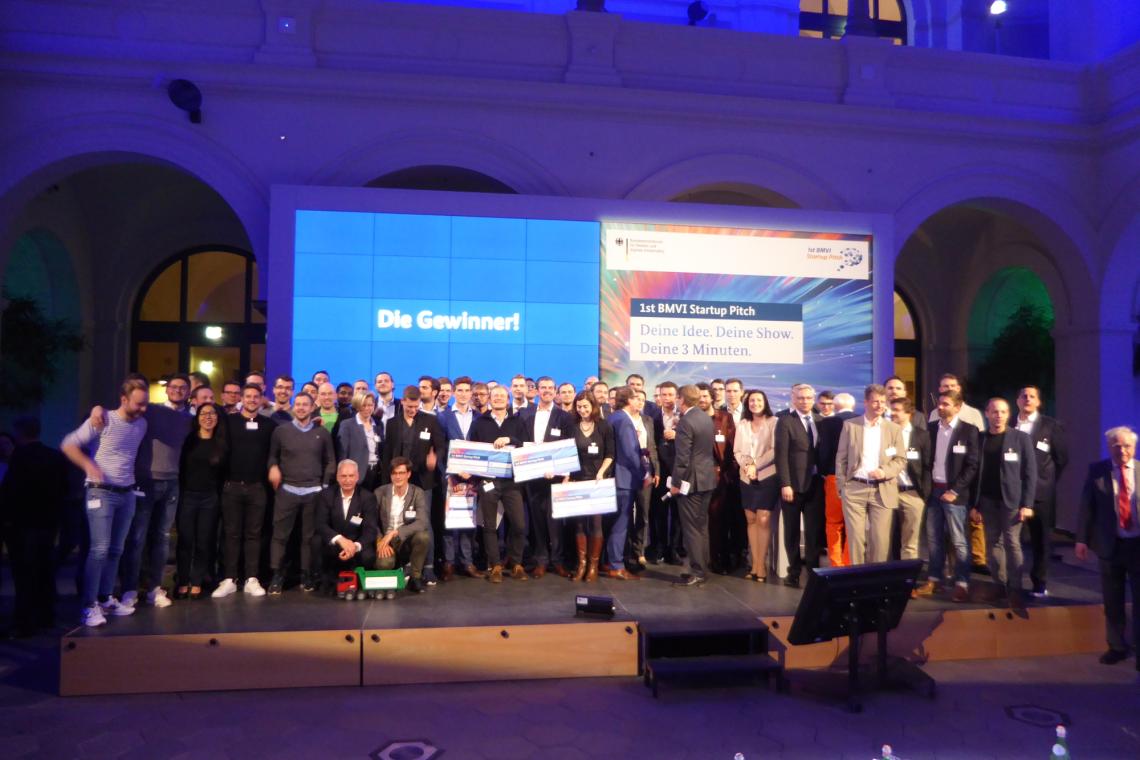 On 29 March, Federal Transport Minister Alexander Dobrindt gave out awards for innovative ideas at the 1st BMVI (Federal Ministry of Transport and Digital Infrastructure) Startup Pitch event. Prior to this, 32 teams comprising founders and start-ups each had three minutes to present their digital business ideas for the mobility sector in a way that would win over the distinguished jury.
The jury members were Martina Koederitz, Ronald Pofalla, Georg F W Schaeffler, Frank Thelen and Thomas Wolf. In addition to establishing valuable business contacts, the winning teams also received 10,000 euros and the chance to be awarded additional funding from the BMVI's mFUND.
The winners were:
accu:rate with its crowd:it software for analysing pedestrian flows, which seeks to answer the question of how people move around in spaces. It provides close, reliable predictions of human movement patterns, while also giving consideration to psycho-social characteristics.
DAVY – a (hybrid) fuel cell drive for boats. The goal of the project is to develop an efficient, high-performance electrical drive system for boats that consists of a fuel cell and a battery. The vital element of the project will be its control software, which integrates and unites all of the components as a single, efficient system.
RailWatch – a digital monitoring system for goods wagons. The system gathers and transmits data concerning the technical condition of goods wagons. This makes it possible to plan maintenance measures on a long-term basis. This enhances operational safety, increases cost efficiency and improves rail freight transport availability.
The Startup Pitch event is part of the mFUND funding programme. The goal of the mFUND is to use the BMVI's treasury of data to promote innovative ideas in the mobility sector and to boost Germany's entrepreneurial spirit.
VDI/VDE-IT is responsible for the project management of the mFund  and therefore helped to organise the Startup Pitch event.