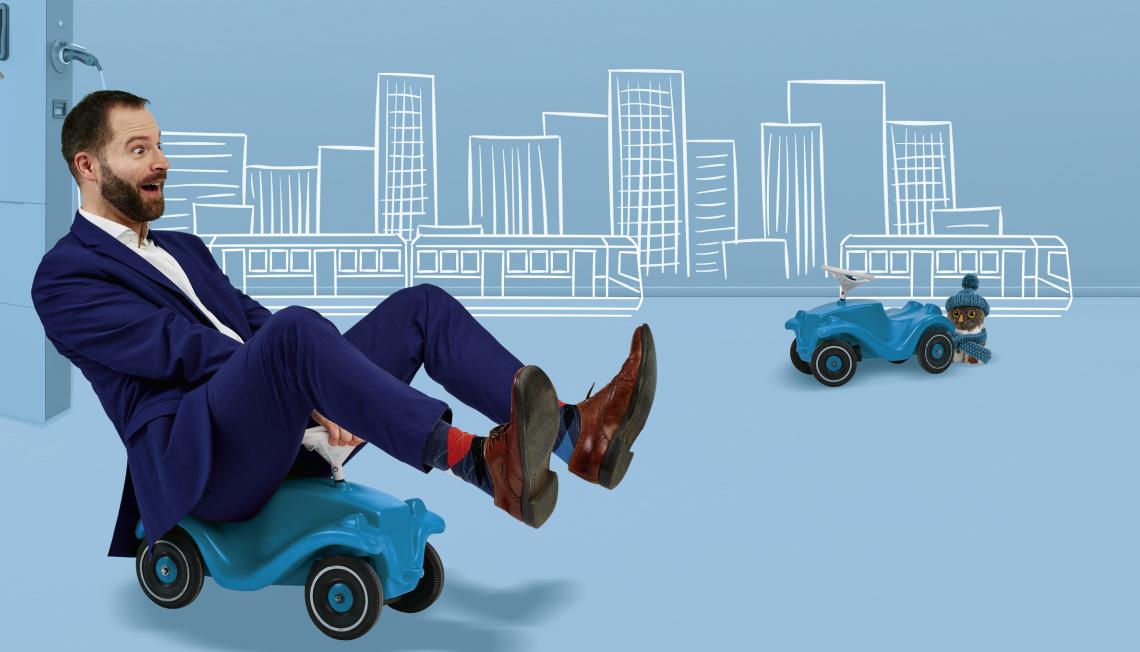 Future-oriented forms of mobility, the interplay of various transport carriers, emission-free vehicles and automated driving are themes for a societal debate which requires fundamental technological innovations.
The "Mobility, Energy and Future Technologies" supports the technical developments for mobility solutions of the future with countless programmatic and strategic activities: The project sponsorships which we implement in this thematic field deal with climate-protecting mobility, electronic systems for future-oriented automobile applications, application scenarios in electric mobility as well as with autonomous and interconnected driving.
An additional thematic focus of the segment – on the one hand closely linked to (auto-)mobile applications, but, on the other hand, substantially going beyond this – are very small technical systems: From sensors, microsystems and smart systems to intelligent autonomous systems, they are of critical competitive importance to many applications in the areas of health, industry 4.0, energy and the environment and entire industries as well.
Through the scientific concomitant research activities, we support various German federal ministries and customers from industry and research in the thematic fields of energy and mobility systems, industry 4.0 and smart services.
The "Mobility, Energy and Future Technologies" Department also considers itself to be in an initiative function for new company activities within the European environment. We establish and develop new forms of European cooperation, initiate innovation and research policy measures, manage complex projects and networks and make Europe's diversity beneficial to our customers and partners in business and research.